A drone can be used to produce breathtaking images from a bird's eye view from different heights or in areas that are difficult to access. Whether directly above the object, circling the object, following it or flying ahead of it: the perspectives from lofty heights are virtually limitless. This way, you get perfect impressions without much effort, with which you can memorably show off your target object from any angle. Our drones can be used quickly and flexibly and are impressively stable in the air, even in windy conditions.Drone shots are ideal for advertising purposes, but also for documenting and providing an overview of, for example, the progress of construction, the condition of real estate or a company site. Also in agriculture, drone images help to get a better overview of areas and thus to plan better.
However, it is important to note that in some regions special permits may be required to use drones. We are aware of these regulations and will take care of the necessary applications and permits.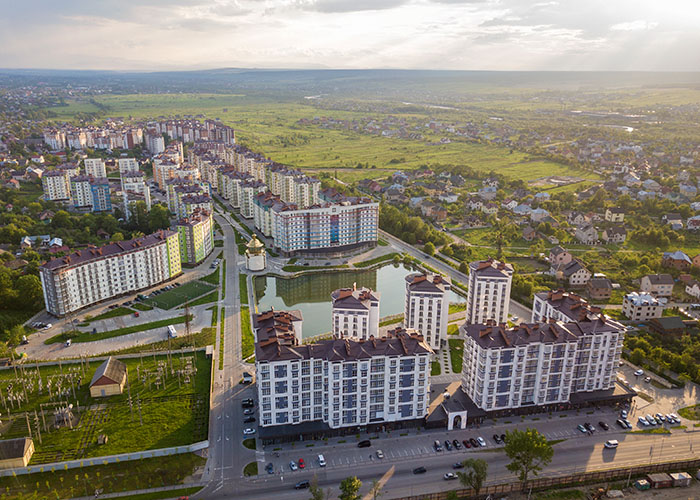 Real estate images
To present a property, drone videos and drone photos are particularly suitable. From the air, the building looks even more impressive, you can see its full dimensions and also see many details of the location and the surroundings. Whether for real estate agents, hotel owners or landlords of high-end properties: a drone image gives potential buyers the best insights and a very precise idea of the object of purchase even before the personal viewing.
Hotel images
Whether for the hotel website, booking platforms such as Booking, the Google image display or as a printout in the hotel lobby: Beautiful drone shots show the building along with everything it has to offer, whether pool, roof terrace, garden or restaurant area. Show guests what you have to offer. With a 360 degree shot you can even show the complete surroundings of a building. Or, with a 360-degree interior shot, you can allow visitors to take a virtual look around at their leisure.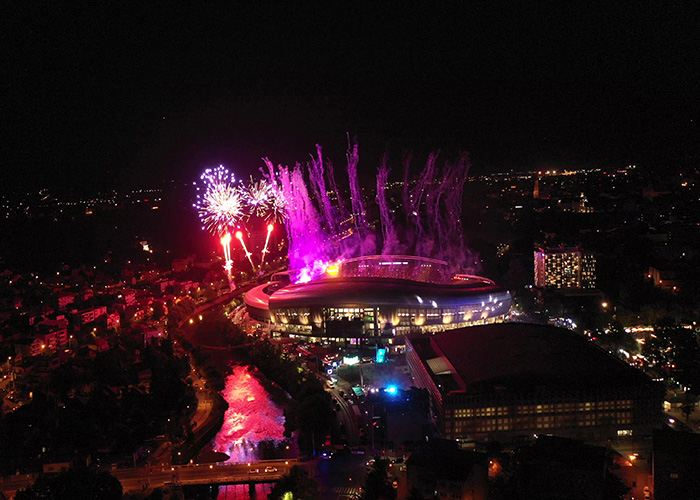 Concerts and other large events
How big a big event really is, you can only see properly from high above. We photograph and film your event from the air, and also gladly on the ground when creating an event film. For events such as horse, car or bicycle races, we also use a drone with follow function. This follows the gwünschten objects and holds thereby constantly the same speed. It is also possible to follow the objects while circling around them at the same time, which looks particularly cinematic.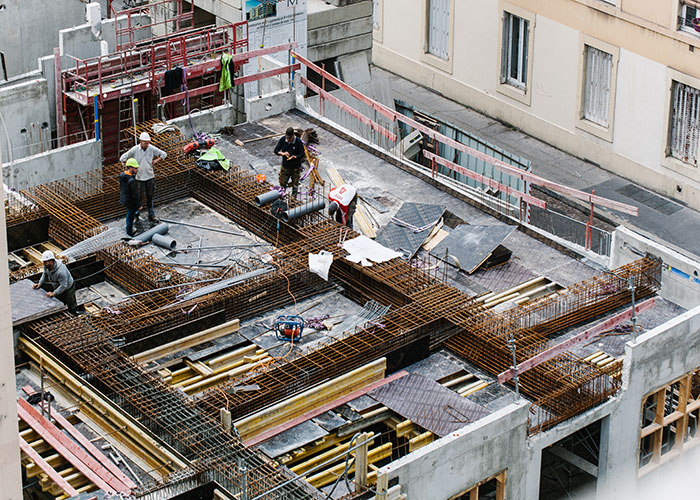 Inventory of a construction progress
Drone footage provides a comprehensive overview of the construction site and can help provide a better understanding of the size and progress of the project. They can be used to visualize what the project will look like before it is completed, which can help with planning and decision-making. In addition, drones can reach areas that are difficult for human inspectors to access, such as rooftops or tall buildings. Or even to detect and document defects or damage. Timelapse footage is particularly suitable for documenting the progress of the construction project and recording the condition of the construction site at different points in time.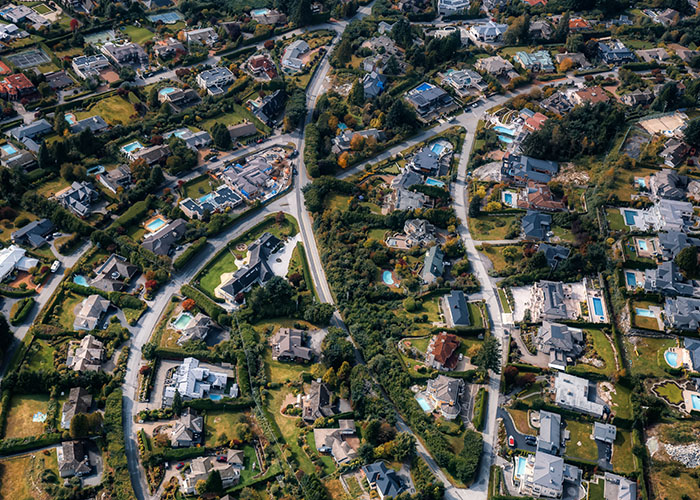 Surveying and cartography
Drone photography is often used in surveying or cartography to create accurate and detailed aerial images of landscapes, buildings, infrastructure and other features. Cartography is an important discipline in geography and is used in many fields, from land surveying and navigation to urban planning and environmental analysis. Cartography involves the use of technologies such as GPS, GIS, and remote sensing to collect and analyze geographic data and then create maps and other geographic visualizations. Drone photography is an important part of cartography as it provides highly accurate and detailed aerial imagery that can be used to create maps and 3D models.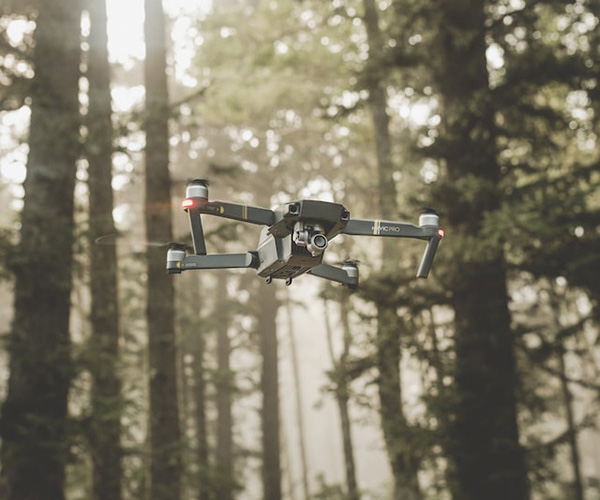 Certified drone pilots with drone license
When you book drone shoots in Düsseldorf or the surrounding area with Blackfish Films, they will be implemented by a certified drone pilot with A2 EU drone license. Small and light drones may also be flown without a license, but we rely on larger models. These have a better image quality due to a correspondingly larger sensor, take excellent pictures even in low light conditions and move much more stable and steady in the air.
Through our many years of experience, we also know of course what dangers there are in drone flying and how to minimize them. We take care of any special permits that may be required and obtain the consent of all persons and property owners involved to ensure a safe and satisfactory process for all parties.